Flaggy Shore
Oyster Experience
We currently offer The Flaggy Shore Oyster Experience at our premises in New Quay Pier, Co. Clare; along the Wild Atlantic Way, mid-way between Galway and the Cliffs of Moher.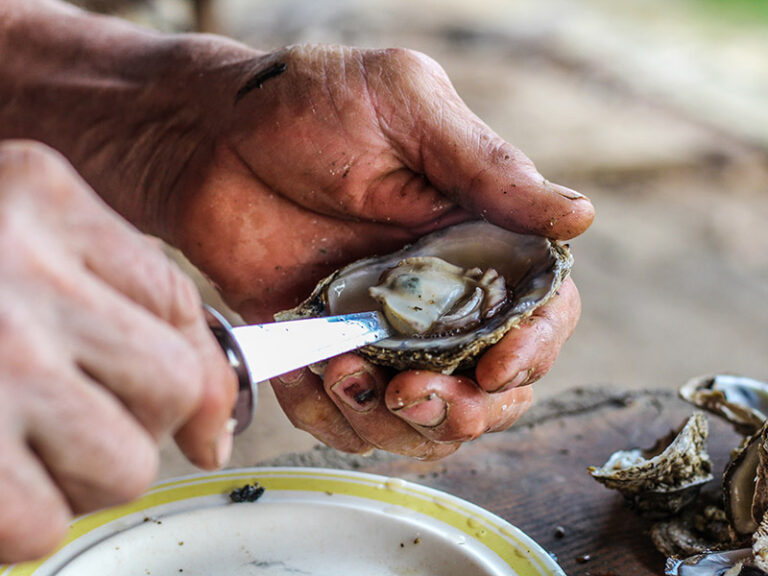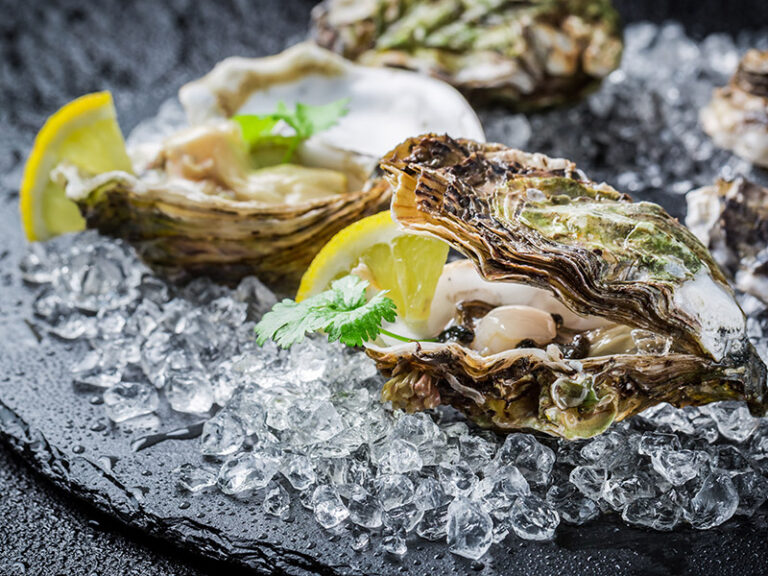 A rememberable experience  for Oyster lovers
The Flaggy Shore Oyster Experience is a fun, interactive, educational and tasty 90-minute journey into the world of oysters in the heart of the Burren.
Come lean about the area's rich history of oyster bays, the life cycle of an oyster, sea weeds and sea creatures of the Flaggy Shore, celebrated in poem and song before we start shucking.
Our experienced guide will introduce you to the art of oyster shucking before it's time to enjoy our famous oysters paired with a glass of specifically chosen organic wine.
Tours take place every Wednesday, Friday and Saturday from 12pm.
The Flaggy Shore Oyster Experience unfolds in the red building at New Quay Pier (H91 E7TE), behind Linnane's Lobster Bar.
Tickets cost €55 per person which includes oysters and wine