Flaggy Shore
Oyster Experience
The Flaggy Shore Oyster Experience is a fun, interactive, educational and tasty 90-minute journey into the world of oysters in the heart of the Burren.
Come lean about the area's rich history of oyster bays, the life cycle of an oyster, sea weeds and sea creatures of the Flaggy Shore, celebrated in poem and song before we start Shucking.
Our experienced guide will introduce you to the art of oyster shucking before it's time to enjoy our famous oysters paired with a glass of specifically chosen organic wine.
Tours take place every Wednesday, Friday and Saturday from 12pm.
The Flaggy Shore Oyster Experience unfolds in the red building at New Quay Pier (H91 E7TE), behind Linnane's Lobster Bar.
Tickets cost €55 per person which includes oysters and wine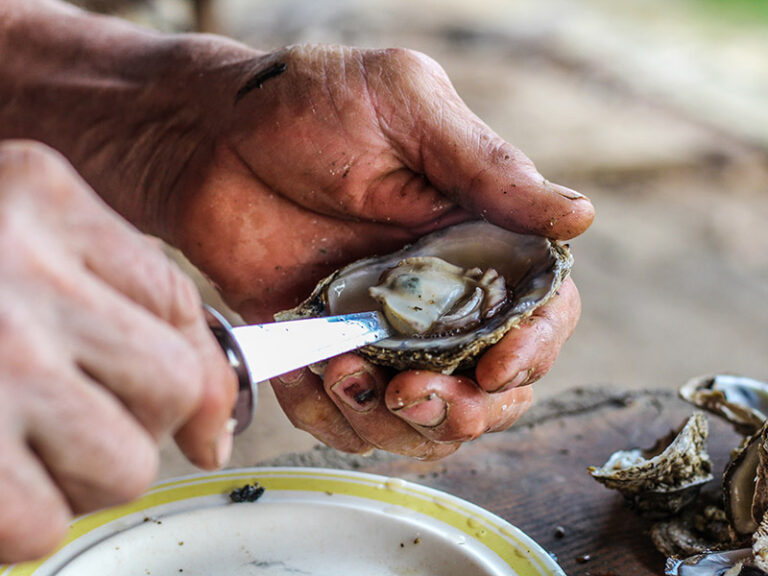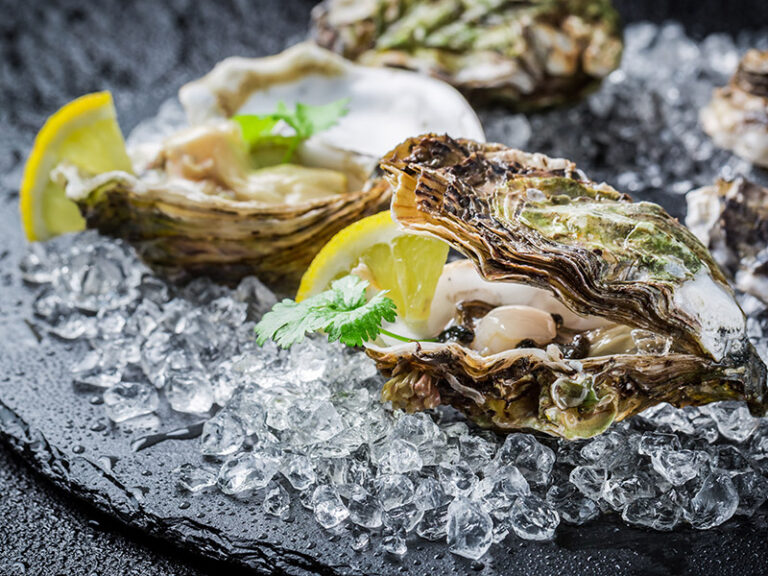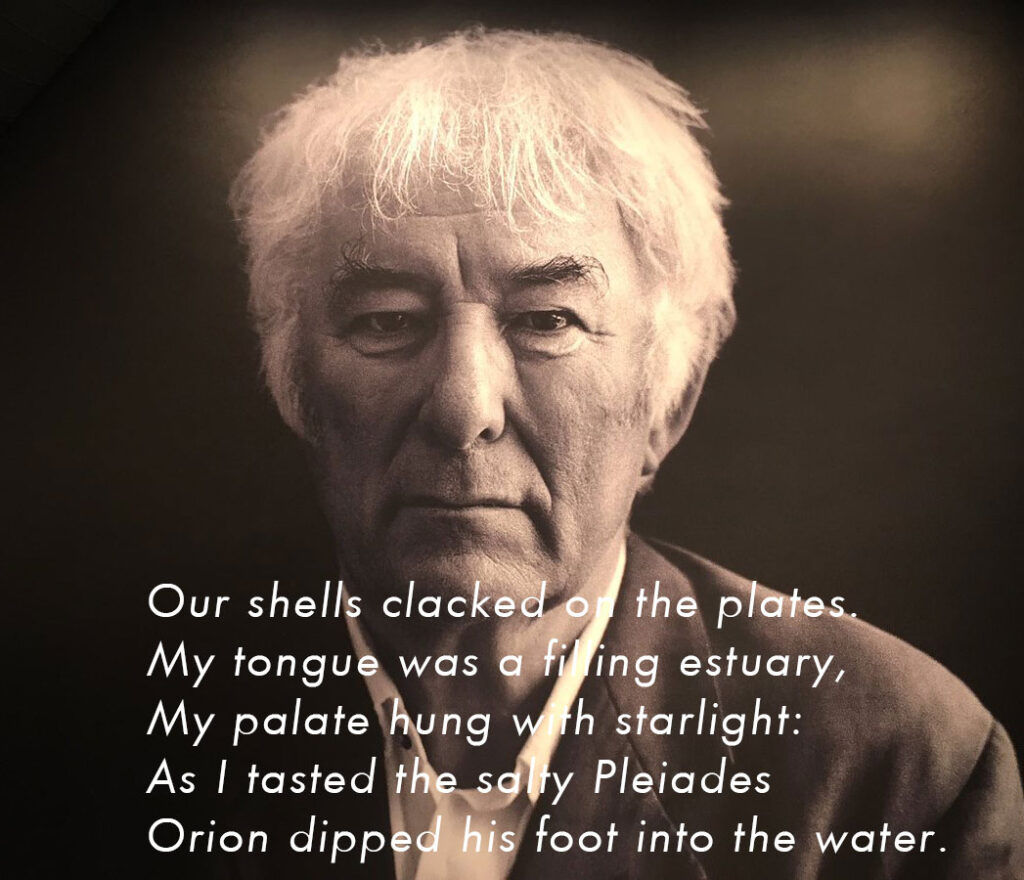 The Flaggy Shore is a stretch of limestone pavement which winds its way along the Atlantic, and which gets its name from the flat limestone, from which flagstones were made for house floors.
It was immortalised in verse by Ireland's most famous poet, the late Seamus Heaney. His poem "Postscript" was written after a memorable visit to the area.
"And some time make the time to drive out west
Into County Clare, along the Flaggy Shore,
In September or October, when the wind
And the light are working off each other
So that the ocean on one side is wild
With foam and glitter, and inland among stones
The surface of a slate-grey lake is lit…"
He was also partial to a plate of oysters, of which he speaks in his poem from the 1970s "Oysters"
"Our shells clacked on the plates.
My tongue was a filling estuary,
My palate hung with starlight:
As I tasted the salty Pleiades
Orion dipped his foot into the water."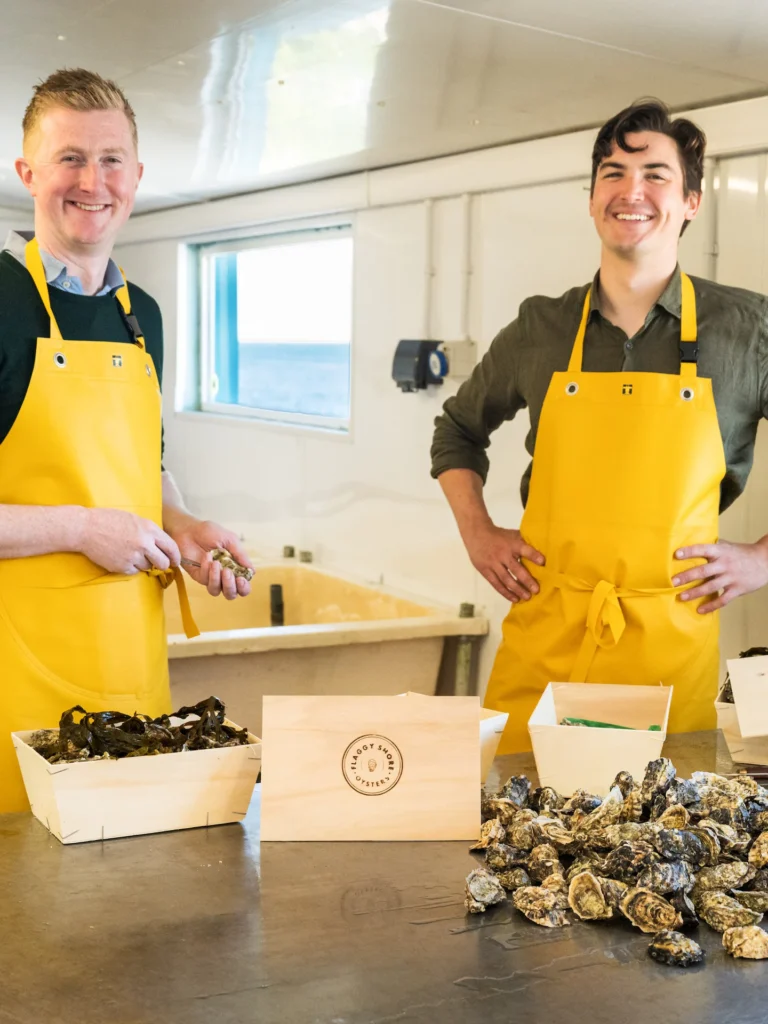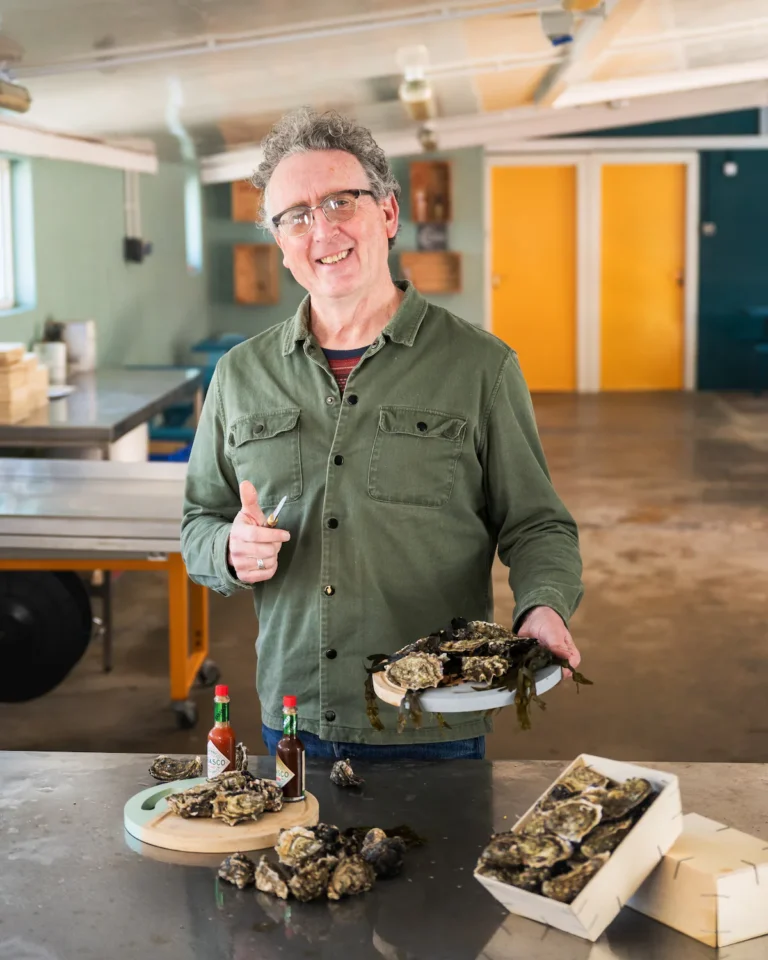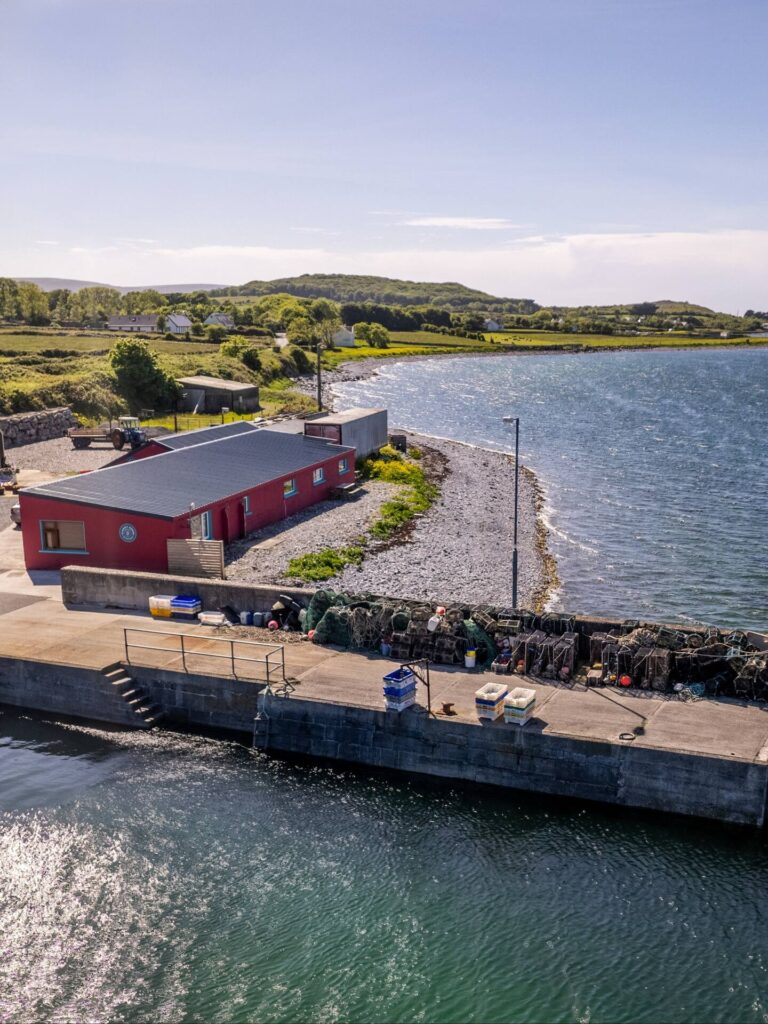 Book Your Flaggy Shore Oyster Experience via